About Tulsa Lawn Care Services
If you live in Tulsa, Oklahoma, and require a lawn care service to maintain your lawn, Tulsa Lawn Care Services has got you covered. With different professional services available, we offer the best lawn care in Tulsa. You do not need to worry about having to make time to maintain your lawn anymore. 
Tulsa Lawn Care Services is a landscaping company that has efficiently provided many lawn services to Tulsa homeowners. This company has proven to be the best for land mowing and other lawn care services, including leaf removal and gutter cleaning. 
Since 2019 we have been helping neighbors in Tulsa with both residential and commercial properties. You can also find many customer reviews on our website to ensure that their services are quality. 
Above all, our professional lawn technicians will maintain and sustain the quality and health of your lawn. If you are looking to book an appointment, just visit our contact us page to submit a request for a call or text message. We offer free estimates before proceeding with the services.
Aside from lawn mowing, we also offer leaf removal, gutter cleaning, brush removal, and landscaping services for your gardens or garden beds. Keeping your lawns clean and healthy should be a priority, especially when you have flowers and other plantations. A  clean lawn is also good for the environment; you improve flood control and the ecosystem. So if you are in Tulsa, you are in good hands with Tulsa Lawn Care Services. View our other services and book your appointment to experience a professional and outstanding lawn care program!
Saul Gutierrez - Owner/Founder
Benefits of Lawn Care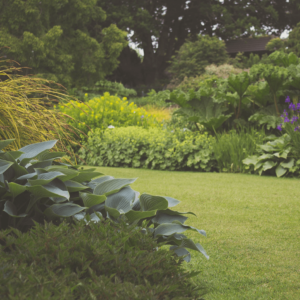 Lawn care is a lot of work. Not only do you have to cut the grass, but you also have to mow the edge and water it. It can be a hassle for people who are busy or have allergies. Nonetheless, mowing your lawn is essential for the curb appeal and health of your property. It's not always easy to find the time, but it can be a moment of zen for some people. Taking care of your lawn will result in many benefits, so get prepared with a complete lawn care regimen.
Curb Appeal 
A healthy lawn looks pleasing. If you regularly have your lawn mowed or the grass cut, your lawn will have a well-groomed appearance.More so, having a beautiful and clean lawn can be a sense of pride or satisfaction to some homeowners. A healthy lawn can also give a good impression of yourself to people whom you have just met for the first time. 
Free from Pests and Lawn-damaging Weeds
A healthy and clean lawn can ward off law-damaging weeds and pests. These creatures can damage your plantations, grass, and flowers if they accumulate because of dirty lawns. Additionally, pests can affect the growth and health of your lawn, so you must mow your lawn regularly to avoid growing these insects and other creatures.
Ensures your Lawns are Nutrient-rich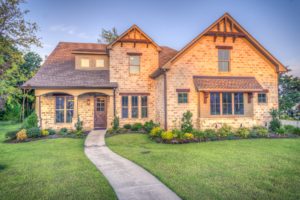 Proper lawn care takes care of the overall health of your lawn and grass, ensuring that they are kept nutrient-rich for their proper growth. Your plantations can also be affected if your lawns are not mowed and cleaned regularly. They may not be able to avoid diseases and die. 
Environmental Benefits 
Some environmental benefits of lawn care and mowing are preventing wind and water erosion, improving flood control, providing a habitat for the ecosystem, and creating a cool feeling during hotter weather.
Hiring a Professional Lawn Care Service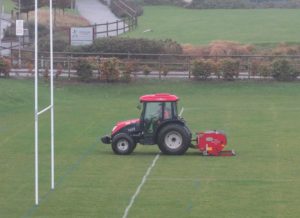 Although lawn care is also something that you can do on your own, there are some tips that only professionals can do. These professionals are already experts on lawn care, so they know different tips and tricks to sustain your lawns' health. With professional lawn care services, they can instantly diagnose the problem of your lawns and recommend the best lawn care program for you. More so, they can easily give you suggestions on warding off potential lawn-damaging pests and insects. 
Cost-Effective 
Even though hiring professional lawn care services would require you to spend, it is still quite cheaper than buying your equipment when you do lawn mowing yourself. Many tools and equipment are needed, and when you simply hire a professional, you will be only paying for their services. With this, you are saving more money. 
Property Value 
Sustaining the pristine condition of your lawn can help you increase your property's value when you decide to sell it. With professional lawn care services, they can help you maintain your lawn's great appearance while also taking care of your lawn's health.
Consistency 
Professional lawn care services can help you become consistent with taking care of your lawn. When you decide to clean your lawns on your own, there may be times when you feel lazy doing it because it's too tedious. Above all, our professional lawn technicians, will make sure that your lawn is regularly clean and maintains its health and good condition.